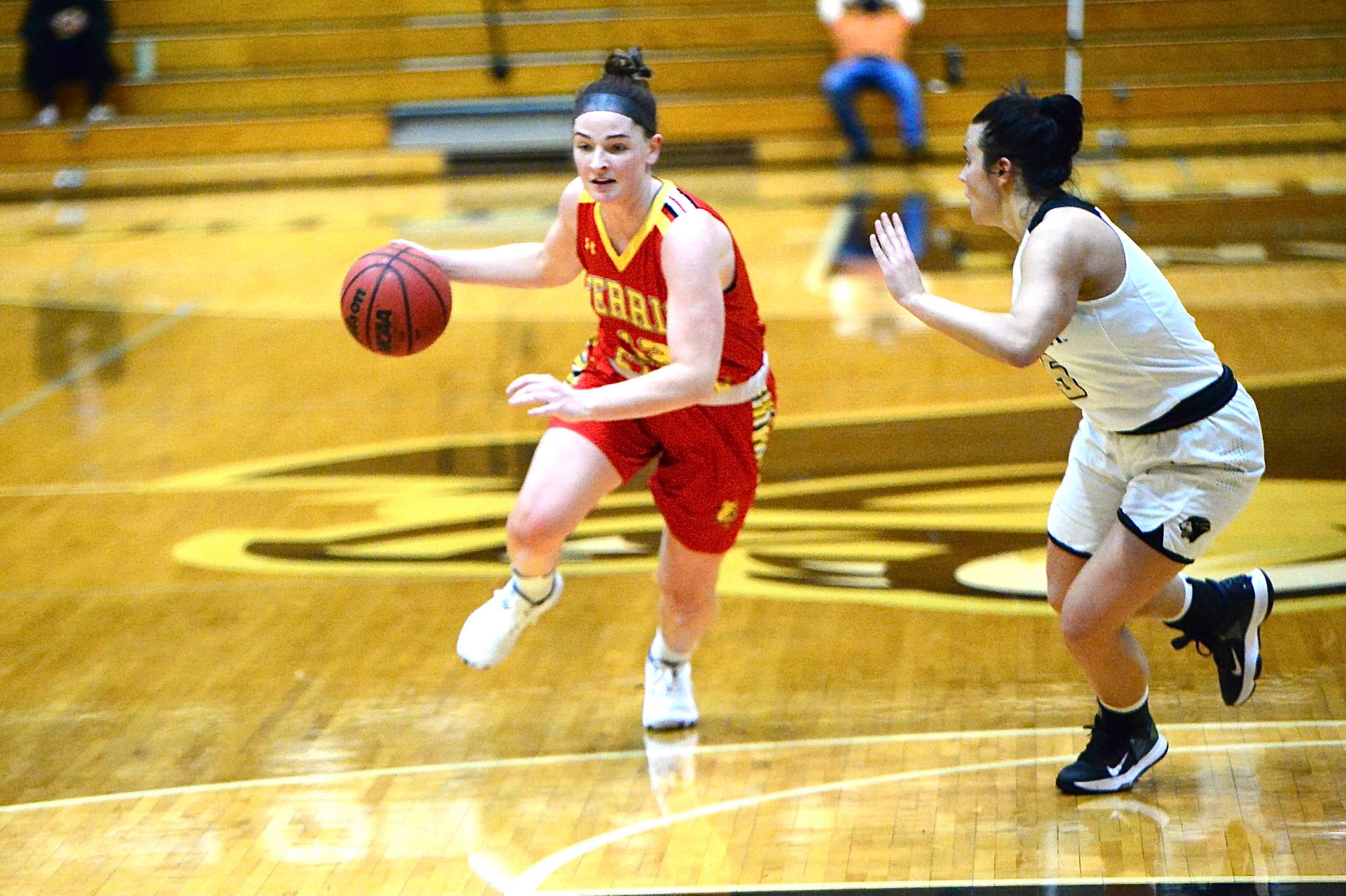 Ferris State Earns First Victory Of The Year with Decisive Triumph In Detroit
Big Rapids, Mich. - The Ferris State University women's basketball squad earned its first victory of the 2021-22 campaign on Sunday (Nov. 14) as the Bulldogs recorded a decisive 78-48 neutral site victory over Lake Erie in Detroit.
The win came to close the GLIAC/GMAC Challenge Crossover at the Wayne State University Fieldhouse in the Motor City.
In the win, the Bulldogs built a 22-18 first quarter lead and held a four-point edge at halftime. The lead ballooned in the third as the Bulldogs outscored the Storm 28-8 to take control before closing with a 16-11 margin in the fourth period.
FSU was led by Kadyn Blanchard, who tallied a team-high 21 points in the victory. She was joined in double-digits by forward Chloe Idoni with 14 points and senior guard Samantha Krauss, who totaled 11 points.
The Bulldogs had balanced production with a total of 11 different players seeing action and all 11 scored in the victory as FSU improved to 1-1 on the year after the opening weekend of action.
Ferris State shot 41% from the floor and went 11-of-28 (39.3%) from long range while making 11-of-20 (55%) free throws. The Bulldogs also had only eight turnovers.
Defensively, FSU forced 21 miscues from the Storm and limited Lake Erie to only 32.1% shooting for the day. The Storm managed to make only three-of-14 (21.4%) three's, but did go 12-of-15 (80%) at the free throw line.
FSU owned a 44-38 rebounding margin for the afternoon and the Bulldogs pulled down 16 offensive caroms. Ellie Dykstra led Ferris State on the glass with eight rebounds while senior guard Adrienne Anderson had seven of FSU's 18 assists on the offensive end in the game.
The Bulldogs will hit the road to take on Lewis (Ill.) in regional play on Wednesday (Nov. 17) night at 6 p.m. (ET) in Romeoville, Ill., before playing two more games next weekend at the Quincy (Ill.) Classic.