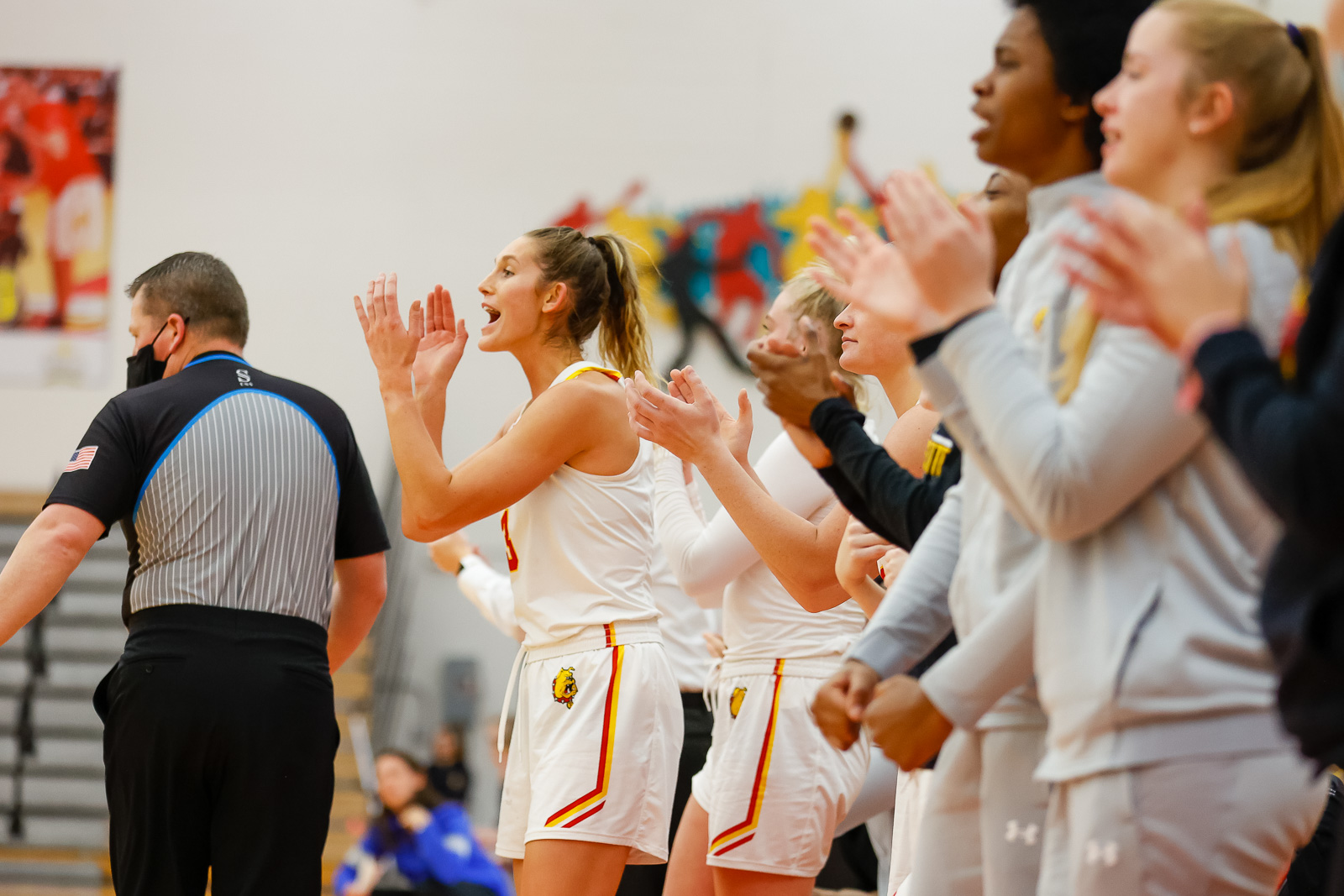 Ferris State Opens GLIAC Play With Victory Over Purdue Northwest At Big Rapids High
Postgame Interview & Highlights


Big Rapids, Mich. - The Ferris State University women's basketball squad extended its winning streak to seven consecutive contests as the Bulldogs opened Great Lakes Intercollegiate Athletic Conference (GLIAC) play with a 67-57 win over Purdue Northwest on Thursday (Dec. 2) evening at Big Rapids High School.
The Bulldogs moved to 7-1 overall by beating the Pride in the league opener.
Ferris State jumped in front by four points at the end of the opening period and extended the lead to seven at halftime en route to the win. FSU led for nearly 36 minutes of the game and only trailed for 15 seconds overall.
Senior guard Adrienne Anderson led the FSU lineup with a game-high 18 points while adding six assists and three steals. The Bulldogs also received 13 points from Chloe Idoni and 10 points along with six assists from junior guard Mallory McCartney in the balanced win.
The Bulldogs shot 39.3% from the floor and were five-of-19 (26.3%) from long range, but made 14-of-19 (73.7%) free throws. FSU also outrebounded Purdue Northwest 39-35 for the game and tallied 13 second-chance points to only four for the guests.
Meanwhile, Purdue Northwest was led by Anjel Galbaraith with 15 points, but she was the lone Pride player to reach double-digits. PNW shot at a 40.7% clip and finished only three-of-13 (23.1%) from long range in addition to six-of-10 (60%) at the line.
The Bulldogs forced 18 turnovers in the victory and had only 12 of their own on the night while coming up with nine steals and seven blocked shots. FSU also finished with 18 assists.
Ferris State will host Wisconsin-Parkside on Saturday (Dec. 4) at 2:30 p.m. (ET) back at Big Rapids High School in GLIAC action.