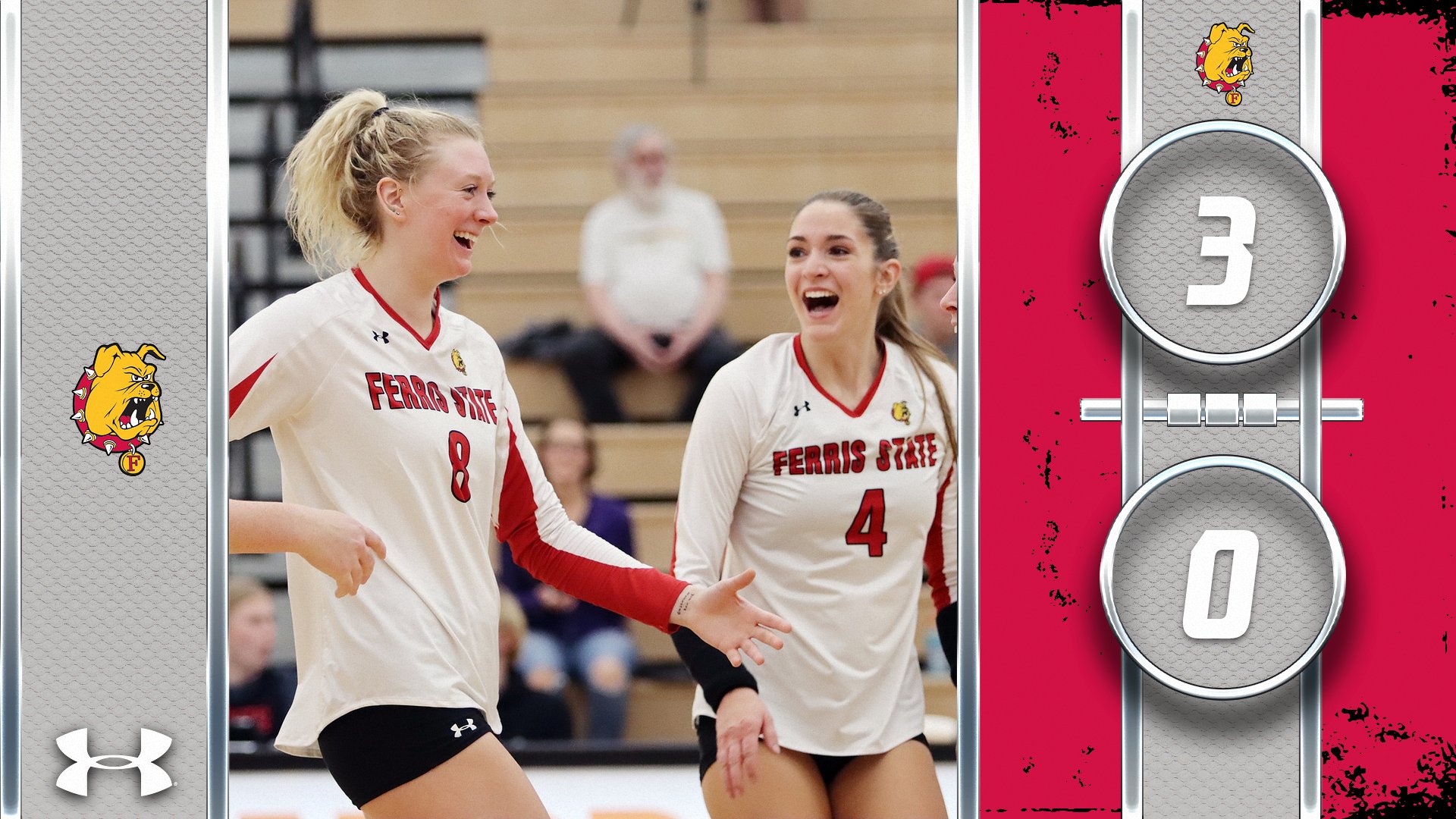 Ferris State Volleyball Caps Unbeaten Home Weekend With Sweep Over Purdue Northwest
Postgame Highlights & Interview

Postgame Interview - Syann Fairfield


Big Rapids, Mich. - The Ferris State University women's volleyball squad capped off an unbeaten weekend of home action with a 3-0 triumph over Purdue Northwest on Saturday (Oct. 29) at Jim Wink Arena.
The Bulldogs took control early and raced past the Pride, winning in the first set 25-17 before capturing a 25-15 win in the second frame along with a 25-18 triumph in the third.
Ferris State was paced by middle hitter Syann Fairfield with 16 kills while Olivia Henneman-Dallape added 11 kills overall. FSU's Chelsie Freeman posted seven kills and Claire Nowicki had five kills in the victory.
The Bulldogs were led defensively by Leah Bylut with 23 digs in addition to 10 digs from Emma Bleecher.
Meanwhile, setter Kaylee Maat finished with 41 assists in directing the FSU attack. The Bulldogs also got four service aces from Nowicki.
Ferris State improved to 19-9 overall with the win and now owns a 14-2 record in the GLIAC.
Purdue Northwest fell to 9-18 overall and 2-14 in league action with the setback.
The Bulldogs will host Saginaw Valley State on Friday (Nov. 4) at 7 p.m. (ET) before entertaining Davenport in the regular-season finale on Saturday (Nov. 5) starting at 6 p.m. (ET) inside Wink Arena.